Volunteer Dog Cuddlers WANTED!
Love dogs but can't commit to your own full time?
Like being part of a dog-loving community?
Feel having a dog would make you feel less lonely?
Like dog walking to get fit and healthy?
Love to have dogs during your holidays?
Know that a visiting dog would be great for the family?
Read More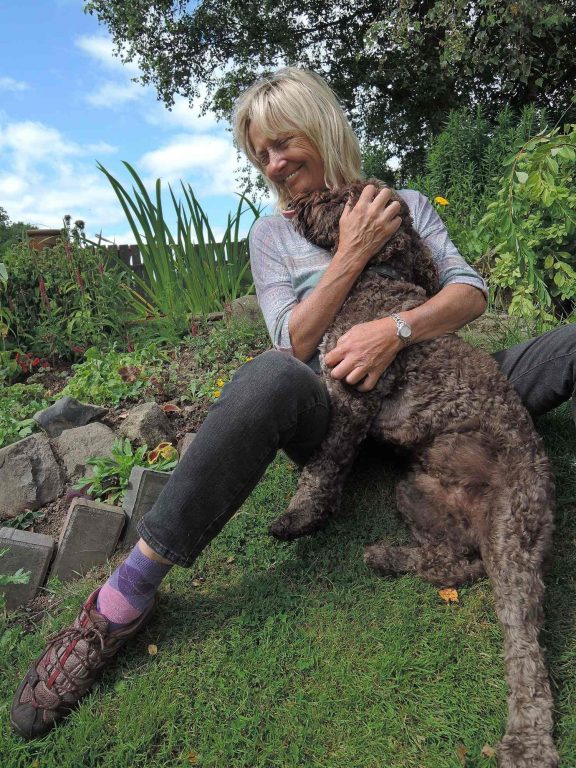 How we choose our dog sitters
At Barking Mad, we believe in only recruiting the best dog sitting families who are committed to providing first-class care for our customers' dogs. We take this recruitment very seriously and always meet our dog sitters and interview them in depth over a cuppa. We get to know them extremely well – we have worked with many of our pet sitters for a great number of years and consider them part of the Barking Mad family.
Most importantly, our dog sitters need to be true dog lovers! We are looking for people who are genuinely passionate about working with dogs and have experience looking after them.
Our sitters all have secure property and an outside space where they can take the dog. None of our host families have children under the age of five, nor any pets of their own that wouldn't be appropriate for visiting dogs.
Who are our dog sitters?
It goes without saying that all of our sitters, without exception, are absolutely dotty about dogs. Some of them are actively retired people who have had dogs all their lives, but now prefer the freedom and flexibility of dog sitting for other people's pets.
Others are younger, with a family at home who love to have visiting dogs to stay, rather than a full-time pet of their own. These host families have great fun together when the dogs come to stay. And some of our sitters are families who have a dog of their own who loves canine company!
All our hosts are based at home when looking after Barking Mad dogs and never leave your dog on their own for long periods.
Read More
Our dog home boarding hosts are passionate dog lovers
We carefully appoint all of our dog sitters individually and will interview potential sitters at length in their own home. Once a dog sitter joins our team, we don't just leave it there and hope all goes well. For us it's an ongoing process.
Read More
All of our carers are carefully inspected by us each time we deliver or collect a dog to their house.
We'll tell you all about our hosts
Our entire process is personal to you. We work with you to choose the right dog home boarder for your dog to make sure your dog's routine is maintained. We run through our host's profile, our customer reviews and what your dog's holiday home, garden and destination is like.
Read More
Our sitters are dedicated to your dog
At Barking Mad, we do all the hard work, so our dog sitters don't have to. We think it's important that our dog sitters concentrate on looking after your dog.
That means they shouldn't be exposed to, or distracted by, a constant flow of potential customers and dogs coming and going. We take care of all the enquiries, bookings and transport, so our sitters can focus their full attention on your dog.
This means that our hosts are also protected from having to deal with money, insurance and paperwork, so that the enjoyment of looking after visiting dogs remains their number one priority.
Our fantastic dog sitters are the heart of our business and we simply couldn't do it without them.
Read More
The Barking Mad service works so well not least because we get to know you and meet you in person, every dog holiday. We ensure that we understand your dog and know everything that is important to their, and your own well-being. Our dog boarding service is only available for good house dogs, without any history of aggression. Dogs must be fully house-trained (or on the way, if they are still puppies) and you can rest assured that we are fully insured. We are members of the Pet Industry Federation and fully licensed complying with all local authority conditions and regulations.
Read More
How can I become a dog sitter?
It's easy! If the description above sounds like you, get in touch with us today!
Read More