Top 10 Dog Care Tips for Trips Away
If you're a doggie devotee, you'll know that trips away can be a lot of work. Whether you're planning dog care arrangements or taking your pooch away with you. It's fair to say that it can be an involved process that needs careful consideration. If you choose to take your furry friend away with you. You will need to ensure your dog is safe, secure, stress-free and comfortable.
The team here at Barking Mad Ireland HQ has been hard at work putting together its top tips to take care of your dog when you're going on a trip or holiday. So, without further ado, we bring the advice you need to read before you hit the road.

Do your holiday dog care research
If you choose to leave your pet at home, consider the type of dog sitting you'll go for well in advance. There's no shortage of dog care options out there, but what suits your pet may not suit another. Naturally, we think dog home boarding is the easiest, most versatile option out there. Not to mention the fact that it gives your dog a holiday all of its own! The key here is to research your options and find what works for your dog and your family.
Don't forget the doggie passport!
For dog owners like us, going on holiday once meant putting the dog in kennels or being at the mercy of friends and family. But now, thanks to the European Passport and a seismic shift in the holiday industry, man's best friend is more welcome than ever before. Hooray! That means that if you wish, your pet pooch can be right at your side, even when you're thousands of miles away in another country.
Here in Ireland, a European dog passport is issued by private vets to you, the pet owner, after you have filled in some paperwork. In order to apply for a pet passport, your pet must be microchipped, be given a rabies vaccination at least 21 days prior to travelling and be at least 12 weeks old in order to receive the rabies vaccine.  When you get the doggie passport from your vet, make sure all the details are legible and correct – any errors could lead to your pet pooch detained on entry to another country.
If you're travelling outside of Ireland, be sure to seek guidance from your vet as early as possible. Essentially, making enquiries about your pet's passport as soon as you start thinking about your holiday will ensure that when the time comes for your trip, there are no last-minute hold ups.
Gather information
Before setting off on a trip or holiday, is vital to gather as much information as you can on the place you are visiting and the surrounding areas. Does your hotel accommodation allow dogs? Where can you take Fido for his afternoon stroll? And will you be able to go out for dinner, dog and all?
While there are many places to stay that are fully geared up for dog care, there are unfortunately still many places that don't allow dogs in their premises. Before you book your holiday accommodation, see if the venue has a dog policy on their website, or better still, give them a call to talk things through. The last thing you want is to arrive at your holiday accommodation, only to find that dogs are not allowed!
Scope out help before you go
While we all like to think our time away will go event-free, having a prewritten list of the services you might need in a dog related emergency can be a life saver. Whether it's a local pet hospital or veterinary practice, you never know what you might need. Having a crib sheet with all the relevant information on means that in an emergency, you won't have to waste time working out where you can find help, and deal with the issue at hand.
Making a list, checking it twice!
Many of us will write a packing list for ourselves, but don't necessarily think about the pets too! Whether your dog is going on a holiday all of its own to a pet sitter's house, or going along with you, writing a list of everything it needs is key in providing a stress-free experience. From dog food and medication, to a lead and grooming brush, packing for your pooch should be no different to packing for another member of the family!
Get pet insurance
While we'll often take out holiday insurance for ourselves. The concept of taking out pet travel insurance may seem a little strange. However, the truth is, an event is just as likely to happen to your dog. So making sure your furry friend is adequately protected is vital. If you're not sure about having a dedicated travel insurance policy for your dog, but do have regular pet insurance. Talk to your insurance provider about your upcoming holiday.  Many vets in Ireland now work directly with animal insurance providers. So if you get stuck, talk to your veterinary practice who should be able to help point you in the right direction.
Plan your journey in advance
If part of your holiday includes a long car journey, map out your route and stop off points before you go. Remember, your dog will need toilet breaks. Time to eat and drink and just like us humans, the ability to stretch their legs. If your dog isn't used to travelling, try and get some shorter trips under their belt before the big day.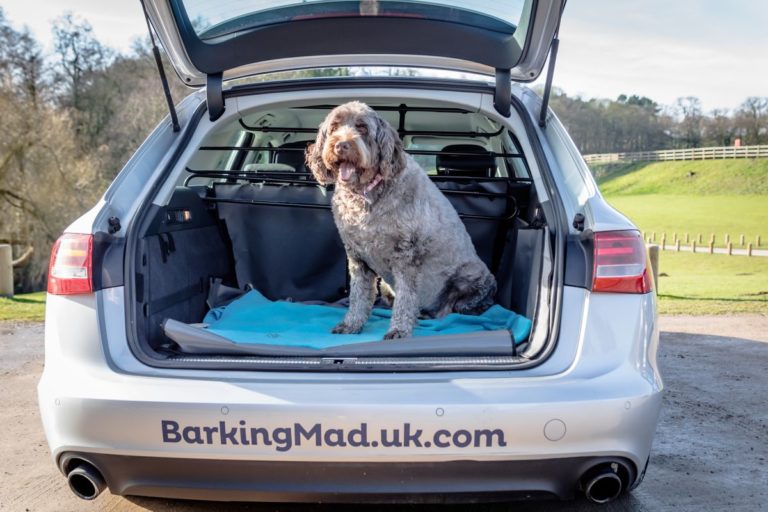 Dog care whilst travelling in the car
If you're going on a road trip and taking your dog with you, be sure to never leave them in the car for extended periods, particularly when it's hot. Not only can this cause undue stress and suffering, but in serious cases, can even cause medical emergencies.
Feeding your dog at least two hours before you leave on your journey helps ensure they have had time to digest their food and that they are more comfortable while travelling. And don't forget to take lots of water and a bowl, allowing them to have a drink when they need it most.
Travelling during the coolest parts of the day can help keep your dog calm and happy, and minimises the risk of them overheating.
Routine rules
Babies often thrive on routine, and in reality, dogs are no different. If you do opt to take your dog on holiday. Try and stick to their routine as much as possible. Taking them for walks at their usual times, feeding them regularly and letting them go to the toilet when they normally do. This will all help when trying to keep your dog content. In addition, taking your dog's regular food can stop them getting an upset stomach and keep them feeling well. Finally, taking your pet's favourite toy can help them settle into their temporary abode by adding a touch of the familiar in an unfamiliar setting.
Safety first
While holidays are all about relaxing and having fun. It's still important to ensure your dog's safety. Walking your dog on a lead, using an LED collar, or even a high visibility dog jacket. Can all reduce the risk of an accident while you and your dog are exploring an unfamiliar environment.
It's also important to remember to check that your pet's microchip details are fully up to date. So if they do get lost it's easier to reunite you.
Finally, if your holiday destination is hot, be mindful of leaving your dog in a hot car or outside in the heat. Remember – they have an extra layer of fur, so will feel even hotter than you do! Although weather forecasts can be unreliable, check it out just before you leave so that you can plan appropriately.
Travelling by train
Trains can offer a convenient way of travelling, meaning you don't have the stress of driving. But because of the number of people, confined space and high level of noise, some dogs can find them quite stressful. What's more, many train companies stipulate that unless they have a train ticket all of their own, dogs are not allowed to occupy a seat. With this in mind, it is worth considering the logistics of train travel before you go, and whether another mode of transport would be more appropriate.
If you do travel by train with your dog, think about how you can break your journey up so that they can go to the toilet, have a run around and if it's hot, cool down.
Travelling by ferry
Caring for your dog while travelling by ferry can be a little more tricky, since they are most often placed in the on-board kennels and are out of your care. A small number of ferry operators may allow you to keep your dog locked in your car, but this is certainly worth checking out before you book.
If you're a foot passenger, many ferry operators will expect you to contain your dog in an RSPA approved pet carrier during the journey, which can be particularly tricky if you have a large-breed dog.
If You Can't Take Your Pet Away with You
Holidays can offer a great way to spend time with your dog where they can enjoy relaxing and unwinding with the family. But not all dogs are good at coping with travelling. Some may be too old to come, or have health needs which means they need to stay at home in Ireland. Think about whether your dog will be able to cope with your journey. Or whether they would be more settled staying with a dog-sitting service, such as Barking Mad Ireland.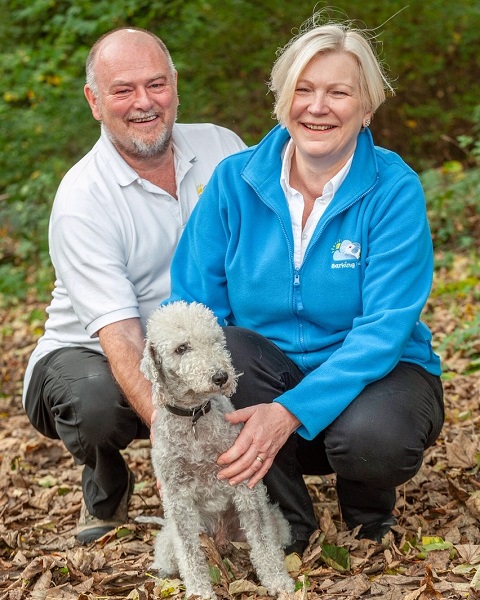 With the right research and preparation, you can enjoy a break away from Ireland with your fluffy friend firmly by your side. But if you don't venture on holiday with your pooch. You can be safe in the knowledge that there are other dog care options that your dog will absolutely love.
To find out more about our dog sitting service or to read about what's included, please see here, or to find a dog sitter near you, use our online dog sitting finder. We definitely think Barking Mad Ireland offers the best alternative to dog boarding kennels. But don't just take our word for it. Check out our independent, glowing reviews here.
Back To Main
To find your local branch, prices and much, much more: