Barking Mad Ireland – Your Dog's Very Own 5* Hotel
When it comes to dog care, there's one option that should definitely be top of your list – your pooch's very own 5* dog hotel. When you're a dog owner, it's inevitable that there'll be times when you have to be away from them. Perhaps you're going on holiday or maybe you're working away.Whatever your predicament, you'll naturally want to do what's best for your dog.
In these circumstances, you'll need to arrange alternative care and accommodation for your dog. Of course, Ireland has its fair share of kennels, and you'll find dog sitters a plenty all the way from Galway to Limerick.  But despite this, finding the right kind of care and comfort for your cute little canine isn't always easy. And without expert guidance, you can easily find yourself at a loss when searching for the best sitter for your pet.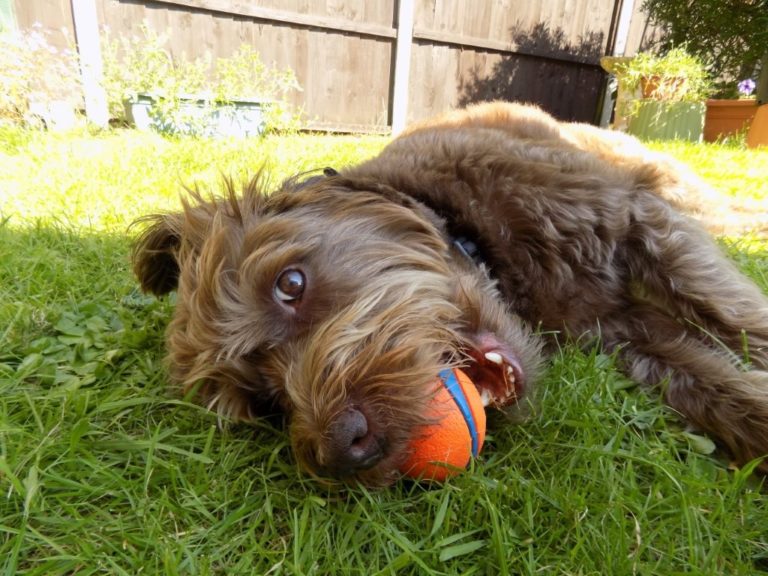 So, why would you opt for kennels or standard dog boarding, when you could pamper your pooch with a stay in a loving host home, which is just like a blissful dog hotel? That's right, Barking Mad is bringing the very best in luxury canine care to Ireland.
A Dog Hotel That's A True 'Home from Home'
Just as you'd expect any hotel you book to provide you with all the home comforts you could wish for, you also expect the same for your pet's. Already rated number one for luxury pet care in the UK, Barking Mad Ireland is dedicated to providing your pup with a 5* experience that's as similar to their home as possible. Naturally, providing that experience is dependent on a number of factors.
Before finding the perfect host dog sitter, we come to meet you and your dog in person and get to know you both. That way, we're able to make the perfect match for your hound. We take the time to fully understand the routines they're used to, the exercise they need, and any medical requirements they may have.
But it's not just about the practicalities. It goes much further than that. It's about getting to know your pet's personality, their likes and their dislikes, what activities they enjoy and what toys they like to play with. We ask you to provide your dog's usual food for their holiday to avoid any distress or tummy upsets – after all, what is a holiday if you can't enjoy great food?
A Bespoke Dog Hotel Experience Tailored to Your Tyke
When it comes to dog care, there's no one size fits all approach. That's because just like us, no two dogs are the same. They have different habits and routines, different likes and dislikes, and most importantly, different puppy personalities.
Some dogs are sociable characters and enjoy spending time with other furry friends. If this sounds like your dog, then we'll endeavor to board them with a host dog sitter who already has a sociable, canine chum all of their own. This will allow for maximum fun and plenty of social time. If, on the other hand, your dog prefers a bit of peace and quiet, we can provide them with that one-to-one attention they thrive on.
A Safe and Secure Dog Hotel
We understand that your dog is like part of your family and you wouldn't just leave them with anyone. All of our host dog sitters throughout Ireland are hand selected for their experience and caring attributes, and are thoroughly and carefully inspected. What's more, they're not just inspected once, but every time there's the potential for them to host a dog. All in all, we make sure we find the perfect place for your dog to stay, where they'll be safe, secure and happy.
At Barking Mad Ireland, our standards are extremely high. Excellent hygiene practices, clean and cosy surroundings and a safe living and playing environment are key. And in the unlikely event that your dog will need veterinary care while staying with your host, everything will be in place to get them the help they need quickly and safely.
Communication is key. Whilst you're away, you'll receive updates telling you all about just how much fun your pooch is having. When they return to your care with their tails wagging, they'll bring with them a postcard detailing everything they've done and an overview of how well their stay went.
You know your dog better than anyone. So that's why we take our caring cues from you, following your instructions to the letter.
Less Stress is Best…
Even if you're only going away for a short time, it's only natural that you may still find being away from your dog very stressful. You may even feel guilty about leaving them, or worried how they will cope. The fact remains, taking your dog on holiday or away with you is not always practical, and there will be times when you need to be separated.
Our business is built on a dedication to making the process as stress-free as possible – not just for your pet, but for you too.
…Not just for you, but for Fido too
As much as you might find being away from your dog upsetting, it can be just as stressful for your dog too. Unfamiliar surroundings, new people and a change in routine can often result in a pup feeling frightened, confused and stressed. When you choose Barking Mad, this isn't something you'll need to worry about, because we make the transition and experience as smooth and hiccup-free as possible.
We're dedicated to ensuring that your dog experiences nothing but comfort and security. Wherever in Ireland you are, a chauffeur driven transfer to their place of stay means that your dog won't feel like you're abandoning them. Instead, they'll enjoy the start of their adventure in the lap of luxury!
You'll be provided with a doggy holiday bag which you can pack full of their favourite things and everything they will need for their stay, including food and bedding. Being surrounded by familiar things will help them to settle into their stay with ease. In addition, all our dog carers are at home during the day, meaning that your pup will only ever be left alone for the shortest of periods.
You can be certain that the home in which your dog will be staying, will be ideally suited to their individual needs and if your holiday is for seven days or longer, they will have a short trial stay first to ensure they are happy.
Our service ensures that the needs and requirements of your dog are met 24/7. Your dog is our priority from start to finish.
How it All Works
Let's meet! 
Right from the very start, you and your dog will receive a personal service tailored to your needs. We'll arrange to come to your home for a meet and greet, giving you the opportunity to tell us everything there is to know about your dog.
The perfect pup pairing
After we've learned everything there is to know about your dog, it's then time for our experts to carefully select the perfect family for your pooch. You'll be fully informed about your host and will get to see pictures of the very dog hotel in which your four-legged friend is staying.
And don't worry, if you're going on an extended stay for seven days or more, your dog will have a 'mini sleepover' with them prior to you leaving. There's no better way for you to have peace of mind that your pet is in safe hands.
It's go time!
When it's time for you to get going, Barking Mad will collect your dog and drive them to their very own dog hotel holiday destination! They'll bring with them the doggy holiday bag, jam-packed with all the familiar things that you know make your hound happy.
A 5* Paw-liday!
Your dog will be given all the time they need to settle into their stay away. They'll receive one-to-one care and attention, and each and every one of their needs will be met. You'll receive a message about how your dog is settling in with their host dog sitter. You'll also receive an update to confirm that your pup is having the time of their life, allowing you to relax.
And in the event they are required, our Barking Mad dog expert professionals are on hand 24/7 to provide any support you or your host dog sitter may need, meaning we've got all bases covered.
Home time
When you get back from your stay away, your dog will be chauffeur driven back to you in the same lap of luxury that it left in. With Barking Mad, it's first class all the way! We'll work arrival times around you, so there's no need to worry about getting your dog back to base.
Next, your best pal will welcome you back with love and affection! They'll bring you a postcard which will tell you all about their stay and what they've been up to. It's then time for you and your pup to cuddle and catch up.
The Best in Puppy Pampering – It's Simply Pawsome!
Barking Mad is currently rated number one in the UK for dog boarding and luxury pet care. There's a reason why we're a multi award-winning dog sitting service provider. It's because we're devoted to dogs just as much as you are. And we're bringing the same standards to the west coast of Ireland.
We believe that the days of too many dogs in one space, dog cages and no room to run should become a thing of the past. At Barking Mad, your pup will be able to kick back and enjoy his or her very own holiday in their very own dog hotel. Why would you or your pooch settle for anything less?  After all, your dog is more than just a pet, they're a member of your family.
Welcome to the Best Barking Mad Dog Hotel!
With Barking Mad Ireland, every dog is a VIP, and every VIP deserves a fantastic holiday! You no longer have to leave your pooch in kennels. You can choose a dog sitting experience that provides an abundance of love, care and affection. Just like home.
It's time for you and your pup to relax and enjoy some well-deserved pamper time.
You'd be Barking Mad not to. To find out more about us, or to find your local 5* dog hotel, click here.
Back To Main
To find your local branch, prices and much, much more: