Alternatives to Dog Boarding Kennels – Dog Care While on Holiday
If you're looking to book a holiday this season, you'll probably have a long list of things to do and organise before you jet off. The team here at Barking Mad Ireland understand that going on holiday can leave you wondering what to do with your dog.
It's only natural that all kinds of questions will run through your mind. Will your dog be well looked after in boarding kennels? Will they get the love and attention they deserve? And most importantly, will they spend the duration of your break away stressed out and lonely? These kinds of concerns are only natural. After all, dogs are like members of the family, and as responsible pet owners, we only want what's best for our dogs.
We have listed of the pros and cons of each dog care option – from boarding kennels and pet sitters, to everything in between.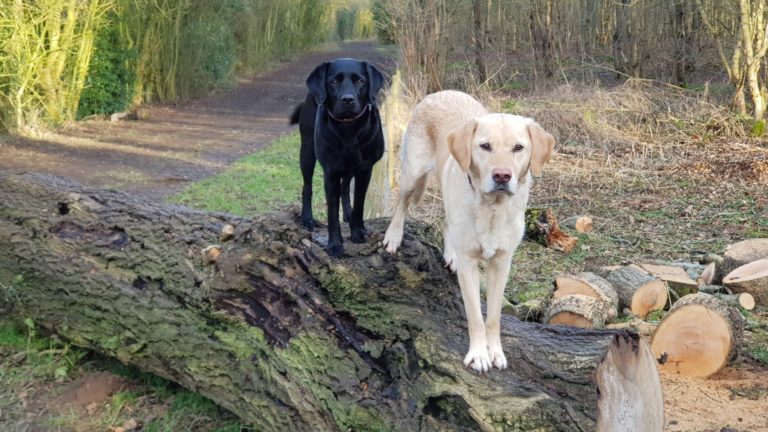 The Pros and Cons of Using Boarding Kennels
When you go on holiday and need dog care, boarding kennels might be the first option. For good reason – they are perhaps the most traditional form of dog care and have been around for hundreds of years.
Dog boarding kennels can be a convenient and practical dog care option, often having high availability and offering the facility to keep an eye on your dog.  For dogs with a hint of Houdini, they often contain dogs within a secure compound, making it less likely for them to escape. Kennels can also offer a cheaper solution to dog care, partially due to the high number of dogs that can be kept on the premises at any one time.
However, dog boarding kennels also have perhaps the highest level of cons when it comes to housing your furry friend.
Boarding kennels may increase the risk of your dog catching an infection
While there are many reputable dog boarding kennels, you should ensure that your chosen dog kennel will take the matter of dog health and wellbeing seriously. It is vital to check that dogs who are not up to date with their vaccinations and flea treatments, or have the potential to have infectious diseases on board, will not be allowed to mix with and pose a serious risk to your beloved hound. Whether it's a minor case of worms or a more serious dose of canine flu or kennel cough, the potential risks are plentiful.  It's important to remember that cheap isn't always best and what you don't pay for initially can be far more costly in the long run.
There's the potential for less attention 
Dog boarding kennels are often large facilities that can cater for many animals at any one time. While this is positive from an availability and price point of view, it can also mean that your dog doesn't get the attention that he or she deserves. And if your animal is used to being smothered in love and attention, it stands to reason that a sudden drop in human interaction can leave them lonely, miserable and confused.
Visit kennels to make sure your dog has plenty of space 
As social creatures, there's nothing most dogs like more than playing and interacting with us humans. So, when your dog is kept in an enclosure for most of the day and night around lots of other unfamiliar dogs, they may feel uneasy and stressed. Furthermore, when dogs are around other dogs who are showing signs of stress such as howling and barking, studies have shown that like us humans, the stress from others can easily be passed on.
The team here at Barking Mad Ireland understand how important it is, to have your dog looked after just as they would be at home, with minimal disruption to their daily routine. While dogs in kennels do usually get time out of their cage for walks, life in a dog boarding kennel is often in such stark contrast to normal daily life, that it may not offer the break the dog needs to feel happy and content. If you do opt for a kennel, make sure you ask about how much time the dogs get to walk around in freedom, how big their pen is and finally, how many other dogs they will be sharing a space with.
Is there a better solution to boarding kennels?
Overall, boarding kennels can offer a convenient and cost-effective dog care option. Providing you go to a reputable kennel who has a proven track record, there's no reason why you shouldn't consider using them. But, given the diverse quality of kennels out there, our view at Barking Mad Ireland is that there are safer options out there that can mean your dog is happier. And as one of your beloved family members, they deserve better, such as a 5* dog holiday!
Friends and Family – the good and the bad
Having a pet dog can be like having a small child – having a support network made up of close friends and family can be invaluable when you are in times of need, such as when you go away. And having friends or family look after your pet pooch while you're on holiday can have many benefits. From the familiarity and comfort right through to being able to contact your friends or family any time to check in on your dog. But not all of us have the luxury of being able to call on those around us for support, and of course – not everyone in our support network will be up for taking on the responsibility of a dog.
You may have family and friends willing to look after your dog, but it's important to consider whether those people are matched to your dog's needs. Does your dog need three walks a day? Does it need constant human interaction, and will it be ok left in the house while that person goes out to work? Although calling on family and friends to look after your dog might appear straightforward, it can actually be more problematic than you might think, particularly in the instance of someone suddenly being taken ill or having a family emergency.
Pet Sitters
There are pet sitters out there who will come into your home at various points in the day to check on, feed and walk your furry friend. This type of dog sitting service means your dog can stay in his or her natural habitat, while still getting some human interaction and a couple of walks a day. This type of service can be very effective, but it can also mean that your dog is left alone for most of the day and night. As dogs thrive on human contact, being alone for this long, even if it is within a dog's own environment, can make them distressed. In addition, it can lead to confusion, since your dog will probably associate home with you, and wonder where you are.
This leads us onto the dog sitting service that pips all others to the post – the Barking Mad Ireland dog sitting service!
What is the Barking Mad Alternative to Boarding Kennels?
We offer dog home boarding in and around Ireland and the UK, and when you can't take your canine friend away with you, we provide complete peace of mind that your dog is safe, happy and well loved. Our network of dog holiday experts offers the crème da la crème of luxury pet care in host family homes, creating a bespoke care plan for your pooch and never missing a trick. Barking Mad has been going for over 20 years, which is a testament to the success of our offering.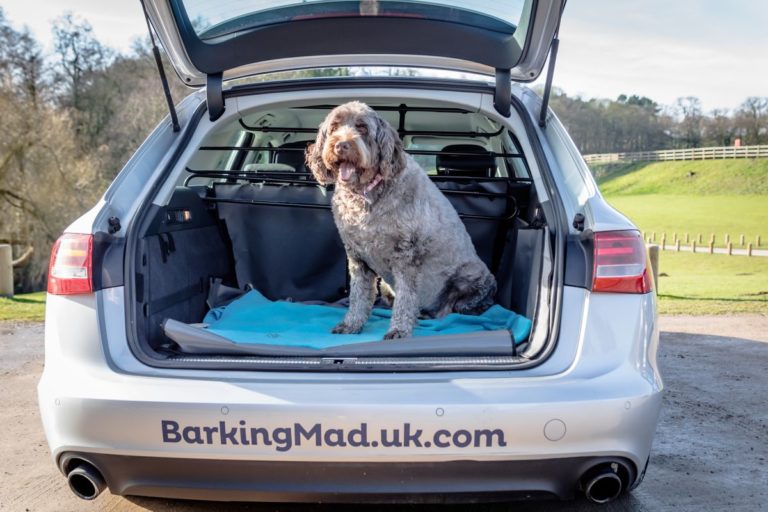 And what makes Barking Mad Ireland so good?
All of our dog sitters have been vetted and trained by Barking Mad HQ.
It is Barking Mad's policy to ensure that all animals are up to date with vaccinations and treatments, making each holiday a safe experience.
We only place dogs from the same family together, meaning your dog will get the love and attention it deserves. Although some hosts may have a sociable dog of their own who loves to have a playmate to stay.
Our hosts provide continual interaction with your canine friend and will replicate their usual daytime and night-time routine.
Each of our host's holiday homes have been carefully chosen to have the space and facilities your dog will need.
Every dog is matched to a host who shares the same kind of lifestyle.
With Barking Mad Ireland, your dog is treated as an individual, and we cater for all their needs, quirks and all!
Our dog home boarding service is reviewed by dog owners for dog owners so we can ensure individual care by genuine dog lovers.
We are on-call 24 hours a day to make sure that your dog enjoys all the normal home comforts they are used to.
Back To Main
To find your local branch, prices and much, much more: