Why Dog Home Boarding is the Best Dog Care Option
When you need someone to look after your pet pooch, you might be wondering whether dog home boarding could be a good option. But you may be confused with all the dog sitting options and be left unsure of which route to take. What's the best option for you and your family? How long have you got left until you go away? And most of all, will your dog be safe and happy in your absence?
With so much to consider, you might need a helping hand. The understand the best kinds of dog care on offer, and why cheapest isn't always best. To help you decide, the team here at Barking Mad Ireland have put together the top reasons why dog home boarding is the best option!
What is Dog Home Boarding?
Dog home boarding is when your dog goes to stay in someone else's home. During their time away, they live as part of their carefully chosen host family. They have their own food, bed, toys and all the other home comforts they are used to.
Choosing a reputable and fully insured dog sitter is absolutely key in securing the safety of your pet. It is important to be aware of the potential consequences of using unaudited and uninsured carers. Using a service like Barking Mad Ireland, gives you quality assurance so that you don't have to worry.
Why Dog Home Boarding is So Good? – Dog home boarding is personal
If the idea of traditional dog kennels, doesn't seem appropriate for your pet. You might be surprised to know that dog care doesn't have to be this way. The pet care industry has come on a long way since the limited options of yesteryear. Dog home boarding service can provide the personal, friendly experience your pet deserves. At Barking Mad Ireland, our dog boarding professionals work closely with you to find out everything about your dog. Very few other dog sitting services offer this high level of personalisation, and it's this that is one of the key factors that makes our dog home boarding the best of its kind.
Going through an unusually busy period? Dog home boarding can help!
Owning a dog is one of life's greatest pleasures and privileges. As fellow dog owners, you'll know that they take a lot of input. But there may be short periods when your workload increases and you find yourself with less time to care for your dog. During these periods, you may be left worrying about whether your animal is getting the attention it deserves. During these times, using a dog home boarding service helps you rest assured. Even, when you're out and about, your dog is getting the company they crave. Whether you use a dog sitting service for a few days, a week, or even a week or two at a time. It offers a versatile solution that allows you to get on with what you need to. Safe in the knowledge that your dog remains healthy and happy.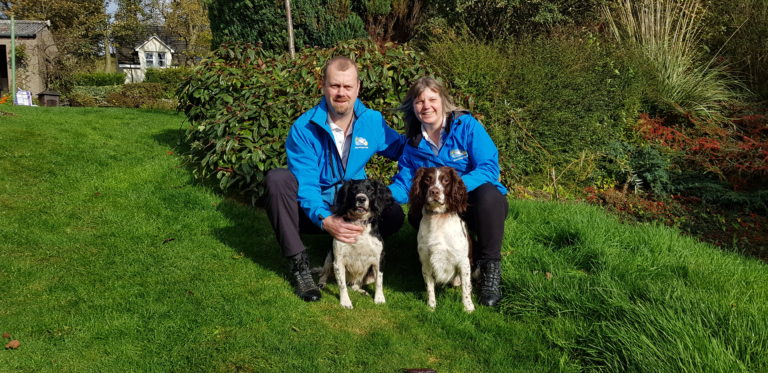 Dog home boarding helps reduce separation anxiety
As social creatures, dogs thrive on human interaction. And if your dog suffers particularly badly from separation anxiety, the thought of dog boarding kennels might be worrying. While some dogs do just fine at boarding kennels. Many dogs, particularly those that suffer with separation anxiety may find kennel boarding to be a stressful experience. If you are worried about your dog, it can be hard to relax and enjoy your much needed holiday.
In contrast, dog home boarding offers a much better pet care solution. With home boarding, your dog will live as part of a family household. Barking Mad Ireland work closely with you to find out how much communication your dog usually has. Ensuring we maintain that level of interaction while you're away. In addition, rather than looking after lots of dogs at any one time. Our hosts only take on dogs from the same family. Although they may have a sociable dog of their own, giving them much more one-on-one time. This helps alleviate any separation anxiety your dog may have, and can help give them the ongoing support and interaction they need to feel happy and secure.
Enjoy your holiday, while your dog enjoys his! (or hers!)
As much as we might like to take our dogs on holiday, it's not always practical or possible. So then comes the dilemma, of 'what do we do with the dog while we're on holiday?' You might find your local boarding kennels too impersonal, or perhaps you don't have the luxury of calling on family and friends? Whatever your situation, dog home boarding can offer the perfect answer to your dog minding woes. It's effectively when your dog is matched to a family with the skills and personalities to look after them well.
With dog home boarding, your holidays no longer have to be a time of concern for your beloved dog, and you can sit back and enjoy your holiday safe in the knowledge that your dog is having a great time too!
For a truly personalised service, choose home boarding!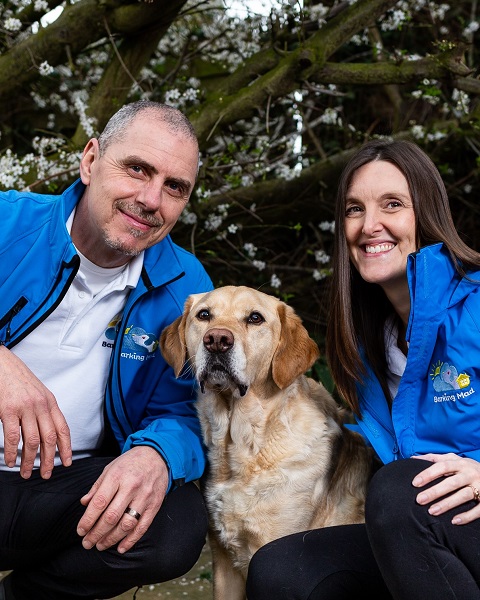 When you work with a trusted and reputable dog sitter or home boarding service, they will meet you and find out all about your dog. From its likes and dislikes and any dietary requirements, right through to its health and activity needs, every stone will be unturned in order to give your pet and you a great dog care experience.
At Barking Mad Ireland, for longer stays or if we deem it necessary, we even offer a mini 'getting to know you' sleepover. This ensures that everything goes as smoothly as possible and that your dog remains calm and happy.
There are very few, if any, other pet sitting services that offer this level of personalisation and versatility – and it is this bespoke care programme that makes Barking Mad Ireland stand head and shoulders above the rest.
Faced with an emergency? Dog home boarding can help!
Although we all wish for life to be plain sailing, it is an unfortunate fact that sometimes, emergencies can arise. Whether someone needs you last minute, one of your family is in hospital, or there's another personal emergency, worrying about what to do with your dog can be an added stress that you simply don't need.
If you have already established a positive working relationship with your local dog boarding service, check in with them to see whether they can help with last minute dog care. This way, your pet will be safe and secure in a comforting home from home, while you can focus on the situation without fretting over whether your dog is safe and well.
Why Barking Mad Ireland?
Although we're a business (a multi-award-winning one at that!), first and foremost, we're dog lovers. Our team is passionate about changing the face of dog home boarding, and giving your pet pooch the care and attention they deserve while you're away.
All of our dog sitting professionals have been vetted and trained by Barking Mad HQ, and know exactly how to give your dog the holiday of their dreams, while you have complete peace of mind that your dog is safe and well. Furthermore, as each of our hosts adhere strictly to a pet schedule with information provided by you, your dog will get the bespoke care and attention they deserve.
With us, you and your pooch will get:
A personal meet and greet
The first step on the Barking Mad journey is for us to meet you at home for an initial consultation. We get to know all about your dog, from what they like to eat right through to how much fuss they enjoy and how many walks they usually have a day. We'll then look through our host sitting families together and help you select the most appropriate host to meet your dog's individual needs.
A bespoke service
We understand that just like humans, all dogs are different. That's why we take an individual approach to each dog that we look after, and create a tailor-made care plan that takes your dog's preferences, needs and quirks into account.
Holiday doggy bag
Before you go away, we'll provide you an exclusive Barking Mad holiday doggy bag, which you can pack with food, bowls, blankets and toys – and anything else you think will help your dog settle in.
Mini sleepover
If you're going away for seven days or more, or if we deem it necessary, we will arrange a trial sleepover with your host, which allows your dog to get used to their home-from-home. This gives you and your dog the peace of mind that everything is going to be ok, and ensures a successful relationship has already started blossoming before you leave them for longer next time.
A canine chauffeur service
Dogs are extremely clever creatures, and when they see you packing a suitcase into the car, they may feel anxious about you going away. Our dog pick up and drop off service is the perfect way to help ease that anxiety, and gives you one less thing to think about when you've already got enough on your plate.
Photo updates
While you're away, you might be wondering what your dog is getting up to. At Barking Mad Ireland, we will send you photos of your four-legged friend so you can see how well they are settling in. Thanks to our 'Rest Easy' updates, you'll also have that extra bit of reassurance that your furry companion is safe and well.
24-hour support
We are available 24 hours a day, seven days a week to support our host families if they require it, giving your dog an even bigger support network in the unlikely event that it is needed.
A postcard from your pooch
When your loyal companion returns home, they will welcome you home with a postcard, letting you know all the exciting things they have been up to. It provides a real 'awwww' moment!
For further information on the Barking Mad Ireland service, you can read more about how it works here.
Back To Main
To find your local branch, prices and much, much more: